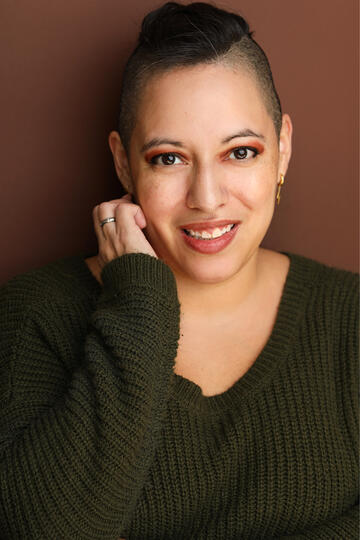 About
From improv Shakespeare in a bar to the stage of the Oscars, Lindsay dives headfirst into her projects and is always down for a challenge.
Originally from a small midwestern town, Lindsay followed her love of Shakespeare, musicals, and theatre to earn a BFA in acting and then on to LA.
Since moving to the west coast, Lindsay has worked in various mediums, onstage, onscreen, and in voice-over. Through it all, she has worked hard to explore new ways of performing, pushed herself in new creative ways, and has found joy in unexpected places.
When she's not auditioning or recording something, she can be found singing with the a capella group Top Shelf Vocal, playing D&D with friends, or relaxing with her partner and her pup.
---
Fully vaccinated against COVID-19 with a Moderna booster in October 2021
Home Recording Setup
SM7B Microphone
Scarlett 18i20 Interface
Scarlett Solo Interface
ProTools
Home recording booth
---
In the Works
Breathing Space
Season 3: Far Flung
The void is cold, but not lonely.A science fiction western anthology audio drama about people in space
making lives for themselves & their communities.SEASON 3 BEGINS EARLY 2023
Super Suits
Super Suits is an audio comedy by
@FaustNonsense
about a law firm set in a world of heroes, villains, and the legal battles they create!
Sojourners Trails
Sojourners' Trails is a horror-fantasy audio drama made by BallaDeer Productions.
Follow the crew of the Sojourner: the ship's captain running from her past, the first mate looking for their lost-at-sea father, a self-proclaimed prophet trying to understand his god's cryptic messages in order to guide the Sojourner and her crew, and others.