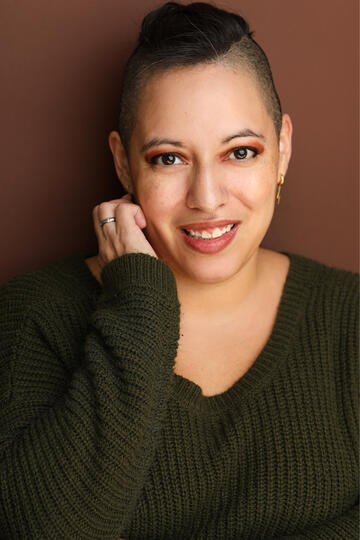 About
From improv Shakespeare in a bar to the stage of the Oscars, Lindsay dives headfirst into her projects and is always down for a challenge.
Originally from a small midwestern town, Lindsay followed her love of Shakespeare, musicals, and theatre to earn a BFA in acting and then on to LA.
Since moving to the west coast, Lindsay has worked in various mediums, onstage, onscreen, and in voice-over. Through it all, she has worked hard to explore new ways of performing, pushed herself in new creative ways, and has found joy in unexpected places.
When she's not auditioning or recording something, she can be found singing with the a capella group Top Shelf Vocal, playing D&D with friends, or relaxing with her partner and her pup.
---
Fully vaccinated against COVID-19 with a Moderna booster in October 2021
Animation Reel
Commercial Reel
---
The Jackson Agency
Jasmine Greene - Voice Over
jasmine@tja.agency
---
Audio Drama
Arden
Julie Capsom
Wheyface Productions
Emily VanDerWerff, Chris Dole, Sarah Ghaleb
Primordial Deep
Matti Coburn
No Such Thing Productions
Jordan Cobb
Descendants: A Janus Descending Story
Scarlett/Ginger
No Such Thing Productions
Jordan Cobb
VAST Horizon
Corporal Lee
Fool & Scholar Productions
Travis Vengroff and KA Statz
Liberty: Tales from the Tower
Kett/Decima The Miner
Fool and Scholar Productions
Travis Vengroff and KA Statz
Vacant Arcadia
Marx 8.13
The Holophonic Theatre
HG Wells Has His Regrets
Louisa May Alcott
Turpentine Productions
Supersuits
Holly Hallo/VariousFaustian Nonsense
Garbagetown
Elsie Holland
Molly Lankford Roth
The Blackstar Chronicles
Nayva Deemus
Blackstar on Air
Crit Squad
Baldy/Nova
Shortwave Radio
Dining in the Void
Katie Belle Snow
Zebulon Podcasts
Ali Hylton
Starfall
Rhea
Wizzard Wizzard Productions
Claudia Elvidge
The Way We Haunt Now
Danny Gutierrez
Courtney Floyd
The Hidden Heart
Selkie Carter
Alicia Ben-Issa and Joshua Pearson
Echobox
Persephone
The Echobox Podcast Team
Who Killed Alaska?
Glory Johnson
The Ghost Factory
Cameron Cooper
Spectre
Dr. Cicely Bennett
Steph Howerton
Bodies in Space
Robin
JJ Jensen
Twilight Over Midgard
Fenrir
Starlight Audio Productions
Where The Stars Fell
Heighlee Stein
Caldera Studios
Newt Schottelkotte
The Insomnia Project
Dr. Baker
Thrown Together Productions
What Will Be Here?
Nora
Tal Minear
Ritual 6
Julia
Cole Burkhardt
The Land Whale Murders
Various
Roi Gold Productions
Someone Dies in this Elevator
Lao
"Let the Elevator Die"
Sound Escape Productions
Hubris: A 24 Hour Podcast Project
Ilya
"Ghostlight"
Dialogue Editor
Team Sunrise
11th Hour Audio Production
Coley
"The Mystery and the Tragedy of the Renfield Four"Dialogue EditorGroup 1
Earbud Theater
Various
Earbud Theater
---
Commercial
Fluidmaster
Miller Farm Media
MMRPG Medical Dramatizations Podcast
Renee Bakos
Undercity Spots
James Palmer
Aries Predator Spots
Shortwave Radio
---
Games
Heroes of Newerth
Silhouette
S2 Games
---
Audiobooks
Winter
Narrator
Press Epic Productions
Prophetess
Narrator
Press Epic Productions
---
And more!
Home Recording Setup
SM7B Microphone
Scarlett 18i20 Interface
Scarlett Solo Interface
ProTools
Home recording booth
---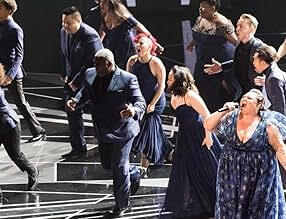 Film
Playing with Beethoven
Laura
Heart on Fire Productions
Strange Events (anthology)
Marley Davis
Sonic State Digital
OJ: The Musical
Company
dir. Jeff Rosenberg
Matrimony
Mary
Sonic State Digital
Posey
Belly Dancer #3
Dumb Ode Productions
Shake it Off - Music Video
Singer/Lead
Heart on Fire Productions
Sadie Jemmett: Don't Silence Me - Music Video
Performer
Heart on Fire Productions
Girl - Maren Morris Music Video
Girl in record store
Dave Meyers/Freenjoy Inc.
---
Television
90th Academy Awards Ceremony
Performer
"This is Me" from The Greatest Showman
Jason Michael Webb/ABC
The Christmas Caroler Challenge 2019
Performer with Top Shelf Vocal
The CW
Best Artist 2018
Performer with Top Shelf Vocal and Keala Settle
"This is Me" from The Greatest Showman
Nippon TV
Truth and Iliza (test episode)
Performer with Top Shelf Vocal
Stephanie Medina/Freeform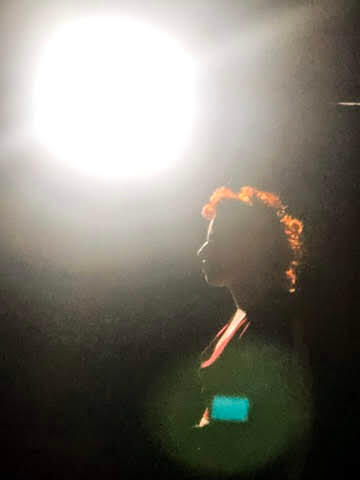 Stage
Passion
Fosca
DOMA Theatre
Dorian's Descent (world premiere)
Ensemble/Sybil (understudy)
DOMA Theatre
Xanadu
Erato
DOMA Theatre
Little Shop of Horrors
Skid Row Punk
Panic! Productions
Shakes on the Rocks (ongoing)
Actor/Assistant Producer
dir. James Ferrero
Twelfth Night
Viola
Long Beach Shakespeare
King Lear
Cordelia
Oklahoma City Theatre
Much Ado About Nothing
Claudio
Unlikely Shakespeare Company
Macbeth
Witch 3
Art of Acting Studio
The Winter's Tale
Mamillius/Perdita
Long Beach Shakespeare
N'afia
N'afia
Warrior Poet Theatre
Fly Fly Fly
Phoebe
NMI Virtual Fringe Festival 2020
The Flesh Trade
Honey
NMI Stages Fest
The Anarchist Girl
Dani
NMI Stages Fest
Invisible
Ensemble
NMI Stages Fest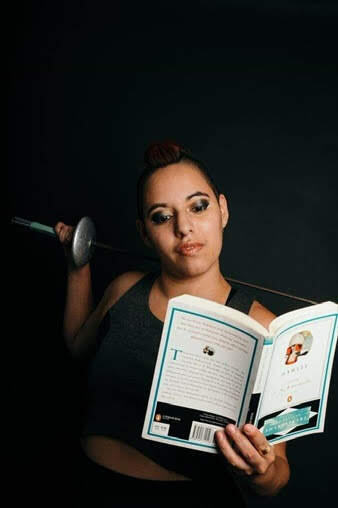 Live Music
Top Shelf Vocal
Semi-Professional A Capella Group
Mezzo/Alto
Eorzean Symphony - Final Fantasy XIV Orchestra Concert
Performer with the Angeles Chorale
American Premiere performance at the Dolby Theatre
Crazy Ex-Girlfriend Season 4 TCA Panel
Performer with Top Pop
The CW/Joe Diamond Events
Bucket List Cabaret
Dark and Dirty
Featured/Soloist
Color & Light Theatre
Very Merry Larry O'Keefe
Featured/SoloistShamrocked
Featured/SololistGender Swap
Featured/Soloist
---
Live Vocal Reel
In the Works
Super Suits
Super Suits is an audio comedy by
@FaustNonsense
about a law firm set in a world of heroes, villains, and the legal battles they create!
Spectre
SPECTRE is a new sci-fi space opera audio drama that explores the expanses of unknown space, throwing the characters into hijinks and shenanigans while also solving a larger, overarching problem with military overstep and unchecked technological growth. It is a story of survival in the harshest of elements, found family, and remembering who you are in times of greatest trial.COMING SOON: MAY 2022
Bodies in Space
An upcoming sci-fi comedy podcast about a dysfunctional
little band of space criminals stumbling into and out of trouble.
Who Killed Alaska?
WKA is a podcast by The Ghost Factory. A private detective and an eccentric stoner compete to solve a mysterious death.